The Sandy Hills Community is an unincorporated island within the city of Sandy, Utah. Follow this link to access an interactive map of the area.
Please see Services for more information about the services and resources we receive from Salt Lake County.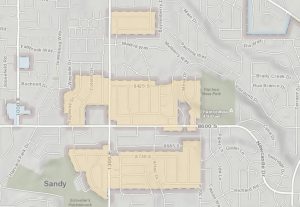 HISTORY
On October 21st, 2008, a group of residents from the unincorporated areas of Salt Lake County gathered at the Sandy Library to discuss and address local concerns. With the assistance of neighboring community councils, the Sandy Hills Community Council was resurrected from its previous incarnation from 2001.
The Sandy Hills Community Council (SHCC) is a non-profit corporation that is comprised of an elected representative from five areas known as "districts," and/or four "at large" representatives. Incumbents are listed on the page "Community Council."
Ever since, the Sandy Hills Community Council has stayed busy with monthly meetings, and continually gathering citizen comments and concerns to share with the Salt Lake County Public Works and Municipal Services department.
SHCC meets the first Tuesday of each month at the Sandy Library at 7 PM. Dates and times are subject to change, so please check our calendar.
All are welcome and invited to attend!